He's the athlete that everyone has an opinion on. 
At one point, Lance Armstrong was seen as one of the greatest cyclists of all time. Ultimately, a cheating scandal would make him one of the sports community's most controversial figures.
But in a new 30 for 30 documentary series on ESPN simply titled "Lance," the athlete agreed to be interviewed on the record where he discussed everything from the drugs he took, his treatment of others and his downfall in the public eye.
On Sunday night, viewers watched part one where Lance got incredibly candid on doping allegations, how he survived cancer and many more topics. The show instantly trended online with many sports and pop culture fans alike wanting more before the dramatic conclusion airs May 31 on ESPN.
For those who missed out on the beginning, we're here to help with just some of the many shocking moments in the documentary.
It's safe to say "Lance" has already proven to be one heck of a ride. Keep scrolling below and watch 30 for 30 Sunday night at 9 p.m. only on ESPN.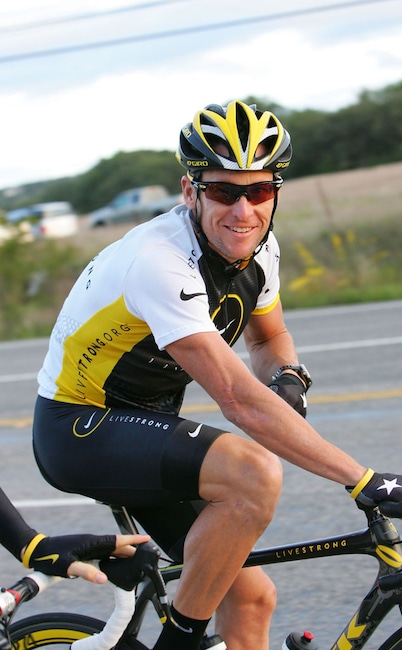 Jay West for Getty Images
When It All Began

During part one, Lance and his teammates were asked to share the first time they ever doped. Lance says he was 21 during his first professional season and he knew exactly what he was doing and chose to do it. He says it was a cortisone stimulant and yes, he ended up winning the race which was the 1993 World Championship.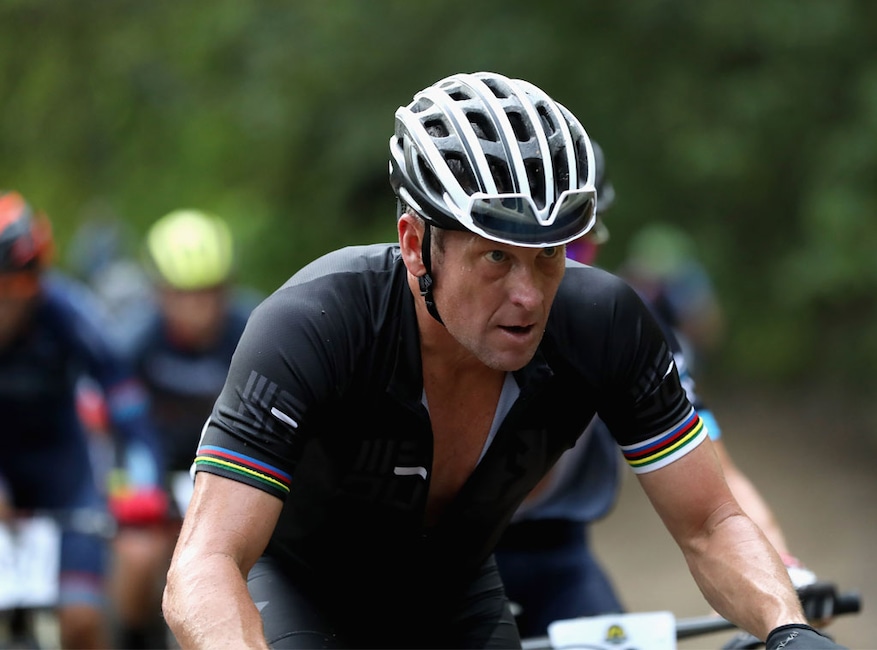 Ezra Shaw for Getty Images
Cancer Scare

During the off-season, Lance recalls being at home and feeling pain in his testicle. He didn't know if it was simply because he sat on a bike all day. At first, he ignored the symptoms. Then he started coughing huge amounts of blood. Immediately, the doctor told him he had advanced testicular cancer and scheduled surgery 24 hours later.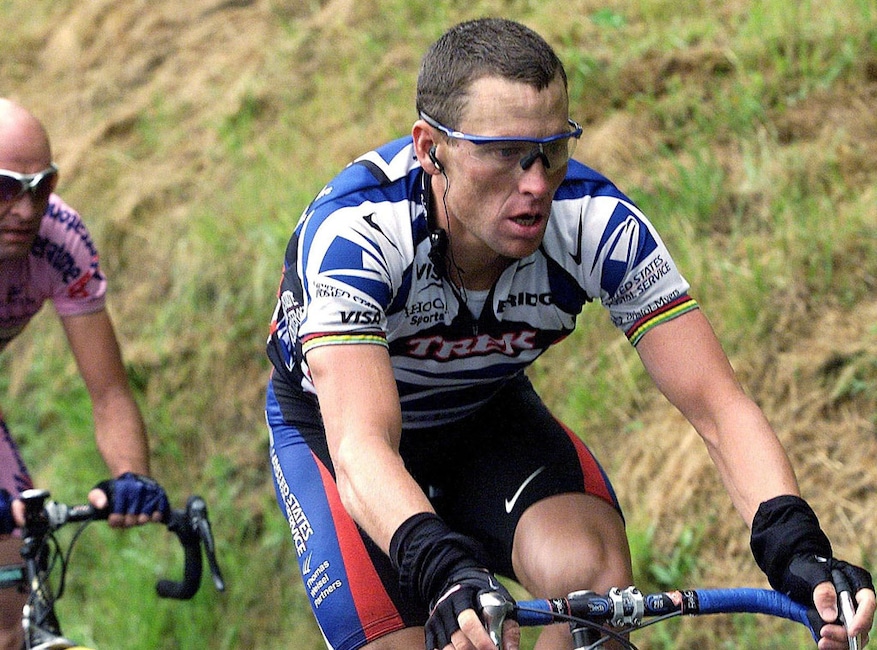 Liaison for Getty Images
Beating Death

Lance's cancer battle may have been tougher than fans first realized. In the beginning, doctors thought there was no hope. And to Lance, it made no sense since he was one of the fittest people in the world. The cancer would ultimately move to his brain. He has his testicle removed, then brain surgery, then chemo. He surprised doctors and survived.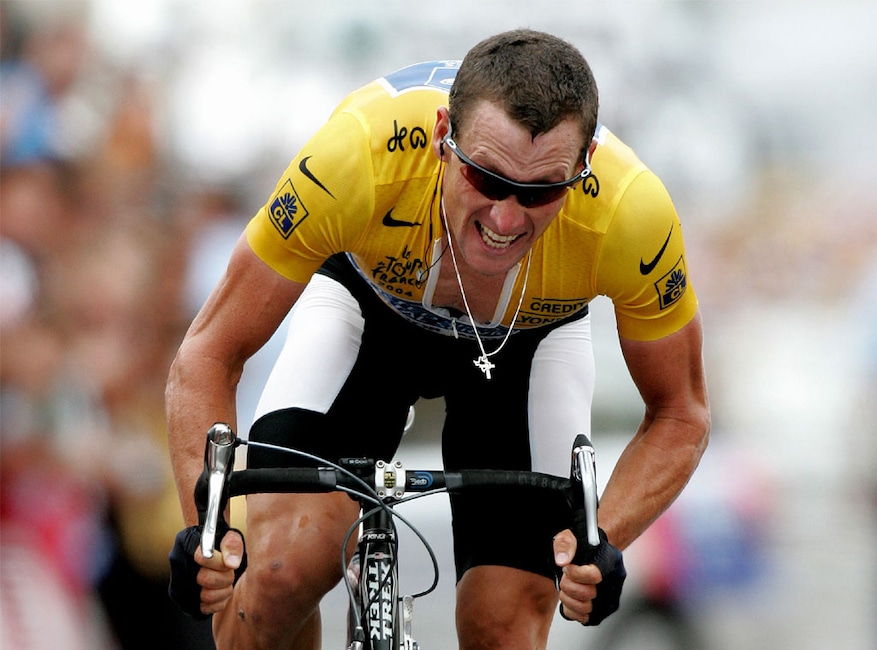 Tim de Waele for Getty Images
What Caused His Cancer

When asked if he got cancer because of doping, Lance isn't sure. "I don't know the answer to that. I don't want to say no because I don't think that's right either," he shared. According to the cyclist, the only time he did growth hormone was the 1996 season. It made good things grow so it makes sense that bad things would grow too. It inspired him to start the Lance Armstrong Foundation.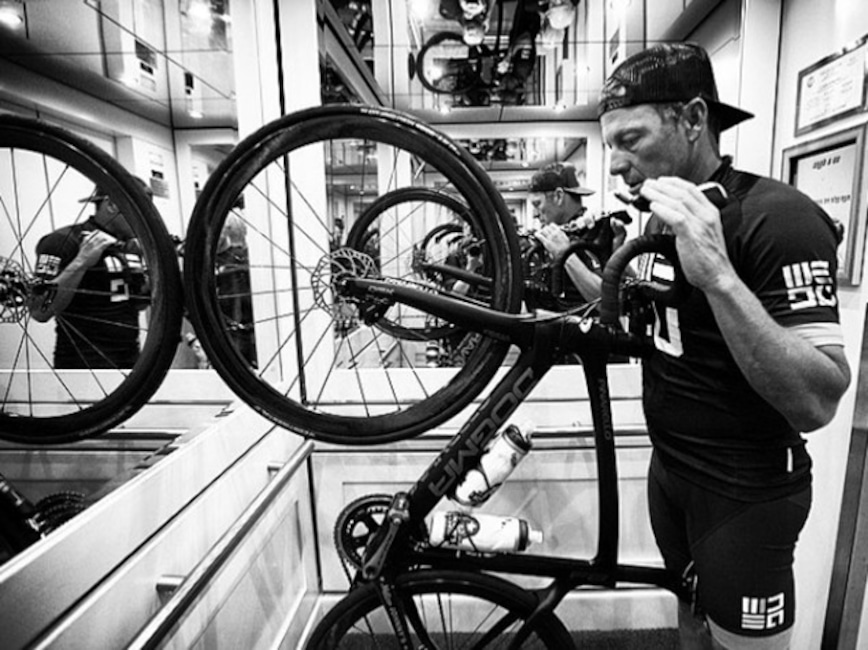 Instagram
Almost Caught

During part one, the documentary looks back at the time when one of Lance's samples comes back with cortisone in it. He claimed he was using it as a cream for sores (allowed) and not injecting it (not allowed). The UCI let it go because of the fairytale of Lance's cancer recovery. His star power begins to grow in more ways than he could imagine.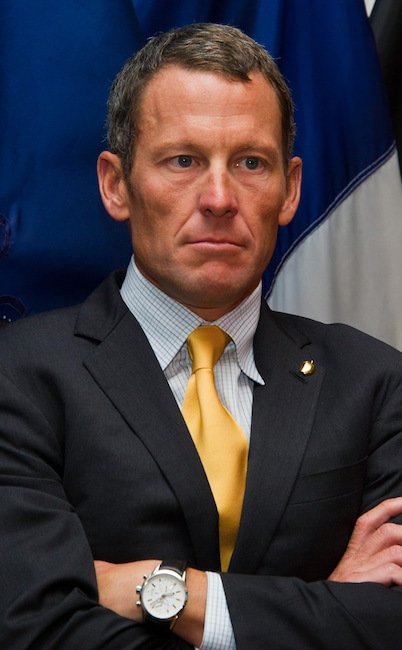 Michael Stewart/Getty Images
His Leading Ladies

While Sheryl Crow was not mentioned in part one of the documentary, there is a brief mention of his ex-wife Kristin Richard who is very supportive of her husband, but also calls him out when she needs to. No word on if Sheryl will be discussed in part two. 
Watch Daily Pop weekdays at 12:30 p.m., only on E!
var fbstarttime = new Date(); !function(f,b,e,v,n,t,s) { if (f.fbq) return; n = f.fbq = function() { n.callMethod? n.callMethod.apply(n,arguments):n.queue.push(arguments) }; if (!f._fbq) f._fbq = n; n.push = n; n.loaded =! 0; n.version = '2.0'; n.queue = []; t = b.createElement(e); t.async =! 0; t.src = v; s = b.getElementsByTagName(e)[0]; s.parentNode.insertBefore(t, s); }(window, document, 'script', 'https://connect.facebook.net/en_US/fbevents.js');
fbq('init', '1611373942516879'); fbq('track', 'PageView');
var fbendtime = new Date();



Source link